While book lovers keep debating whether or not the book is better than the movie, we bring to you our top book-to-movie adaptations for 2017.
What I love about storytelling is how there are so many ways to express one story. I love it in all its forms – oral, written, visual. Recently, I was watching (yet again) Harry Potter and the Prisoner of Azkaban and my thoughts turned to the many book-to-movie adaptations we've had this year.
Many of the people I know, who are ardent readers, often have strong opinions on movie adaptations. The thing is, in a novel, the reader has the freedom of interpretation – the reader mentally visualizes the characters and setting and draws a picture in their head. So, when a movie comes based on a book, and select content is put forth to the audience from a different perspective, at times it doesn't go down too well with the fans of the book.
But hey, like it or not, movie adaptations attract a huge audience. Because regardless of how many times a movie adaptation has failed to live up to our expectations, we can't help but get excited when we hear that it is based on one of our favorite books.
This year, there has been a multitude of movies based on books. And here are a few of my picks. Sit back, relax and let's get a bucket of butter popcorn going.
The Sense of an Ending
Julian Barnes's Booker's prize-winning novel, The Sense of an Ending, is one of my favorite novels of all times. In the novel, Tony Webster, a middle-aged man, contends with a past he has never much thought about – until his closest childhood friends return with a vengeance, one of them from the grave, another maddeningly present. It forces him to re-evaluate his own nature and place in the world. It has a stunning psychological and emotional depth and sophistication to it, and I can't wait to see how Director, Ritesh Batra (of The Lunchbox fame), has dealt with it.
The Circle
A dystopian novel centered around the perils of the Internet has got everything right going on for it. In today's digital age, this is a future we all fear, where for the sake of transparency our privacy, democracy and thus life is at stake. Dave Eggers's 2013 novel was made into a movie and with Director James Ponsoldt And actors Emma Watson and Tom Hanks, this one is a sure-to-watch. It is available on Netflix, so come this weekend I'll try and watch this one.
It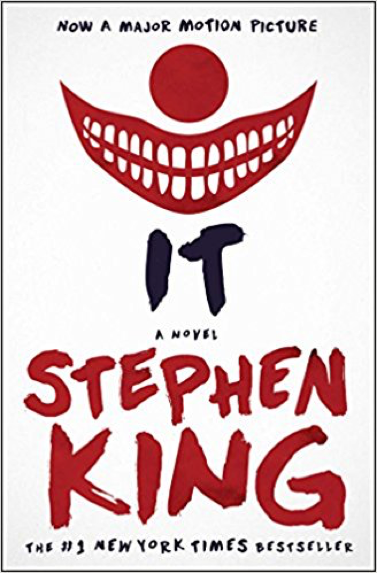 When it comes to horror or supernatural suspense stories, there is no one like Stephen King. I am obsessed with Stephen King's novels (who isn't?) because we all have fears and when they are made alive, as he does with his words, I feel both scared and nervously excited. It has been almost 31 years since the release of the novel, It (15th September 1986), and its movie adaptation this year only tells us that horror, served the Stephen King way, can never go wrong. It tells the story of seven children in Derry, who are terrorized by an evil child-killing demon who poses as a clown. It should be interesting to see Bill Skarsgård play Pennywise the Clown.
The Mountain Between Us
I just happened to watch the trailer yesterday and I haven't read the novel, but this romance-thriller starring Kate Winslet Idris Elba is looking promising. I will try to get my hands on the novel by Charles Martin because such human stories where the protagonists while dealing with an external mishap also have to wade through serious emotional wounds, is my kinda book.
Murder on the Orient Express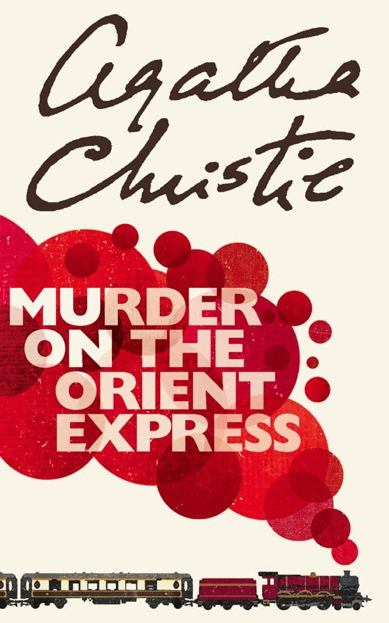 I've grown up on Agatha Christie novels. She is the Queen of mystery, one can't help but look for clues throughout the narrative and be stumped each time. "Nice try!", I hear, Hercule Poirot, the fictional detective, chuckle. "Leave this one to me to solve", he says. Murder on the Orient Express is yet another fantastic read, where Poirot unravels suspicious clues and questions the dozen or so passengers on the train to solve the murder of the millionaire Samuel Ratchett (who is found dead in his compartment, stabbed a dozen times, his door locked from the inside.)
I am so looking forward to seeing this movie adaptation (there has been one earlier) by Kenneth Branagh. Check out the trailer. It looks so sleek!
The Snowman
I have just read one of Jo Nesbo's novels and although not the finest crime thrillers, The Snowman is twisted and brutal in parts, which I did like. Detective Harry Hole investigates a woman's disappearance, only to discover that over the past decade, eleven women have vanished — all on the day of the first snow. The serial killer likes to play games and draws Harry closer into his twisted web. Loving the visuals of the movie adaptation, where Michael Fassbender plays detective Harry Hole.
Wonder
The movie trailer brought me to tears and I am determined to read the book and watch the movie soon. The world needs such stories.
"My name is August. I won't describe what I look like. Whatever you're thinking, it's probably worse." reads the back of the book (written by R.J Palacio). August (Auggie) was born with a facial deformity that prevented him from going to a mainstream school—until now. The book tells the tale of this brave boy and through that teaches us that there is always a choice to be kind. The movie adaptation stars Jacob Tremblay, Owen Wilson, and Julia Roberts. Can't wait to watch this one!
Are you a fan of book to screen adaptations? Have you read any of the above books? Let me know in the comments below!
Join the Conversation
Want a little more of everything cool?
Get the weekly digest when you sign up for our "Everything cool" mailing list.