We've been told to never judge a book by its cover. But there is no shame in beautiful cover enticing you to pick up a classic. Check these timeless novels.
Many designers are foraying into the field of book designing with the aim that good literature is read by many, and one way of doing it, is by communicating what a book holds inside by depicting it in a modern way on the outside. The visual imagery that urges one to pick up a book is what new book covers are doing for the good old classics, and I for one, am totally buying into this so called 'gimmick'. As a book hoarder, nothing excites me more than the look and feel of a new book. And when some of my favourite classics are re-imagined in a way that connects instantly to the literature and the intent of the author, I buy the book without giving a second thought.
Here are five of my favorite cover re-designs. I am sure by the end of this list you will agree on the power of visual communication and how enticing it can be when art meets storytelling.
Recently George Orwell's 1984 returned to the best-selling list following Trump advisor Kellyanne Conway's use of the term 'alternative facts' during an interview – a phrase many have noted is evocative of the word "newspeak" used in the book by Orwell. This cover designed by David Pearson, is one of the smartest minimalist designs I have seen. A matt black foil is used to obscure the book's title and Orwell's name, playing on the whole idea of censorship.
Jane Austen's Pride and Prejudice is a piece of classic English literature that tells the complicated story of a tumultuous love affair between Mr. Darcy and Elizabeth Bennet. I love the book for its feminist significance – As the other women in the book conform to the socially imposed gender norms and adapt their views to increase their chances of marriage, Elizabeth affirms her feminist perspective and demands Mr. Darcy to set aside the pride he has in his high station in society to win her affections and take her hand in marriage. Pride successfully depicted by peacock feathers and the alphabet A richly written for Austen, this cover was designed by Jessica Hische, as part of Penguin's Drop Caps series in 2012.
Virginia Woolf is one of my favourite authors. In Mrs. Dalloway, Clarissa Dalloway, a fictional high-society woman in post-World War I England, reflects on her past, her life choices, and lost loves as she repairs a dress in preparation for a party. This elegant book cover designed by Susie Ghahremani in its subtle symbolisms perfectly captures the novel's essence.
Bringing a contemporary floral look to a much-loved title Little Women by Louisa May Alcott, this cover designed by Anna Bond is brought to life with punchy colour combinations and gold metallic foiling.
The legendary Sherlock Holmes one of fiction's most popular creations, with his devoted secretary, Dr. Watson, always make for thrilling adventure reads. The Adventures of Sherlock Holmes by Sir Arthur Conan Doyle, is a spine-tingling treat for anyone who loves a classic whodunit. Designed for the project 'Recovering Thee Classics' these two covers by Maria Papaefstathiou are youth likeable and instantly catch your eye.
Sometimes, however, you just can't beat the original. Although there have been many covers since its first publication in 1925, nothing compares to the beautifully haunting cover designed by Francis Cugat for F. Scott Fitzgerald's masterpiece The Great Gatsby. The sorrowful eyes, the red lips, fire across the night-blue skyline, everything matches perfectly to the words in the book.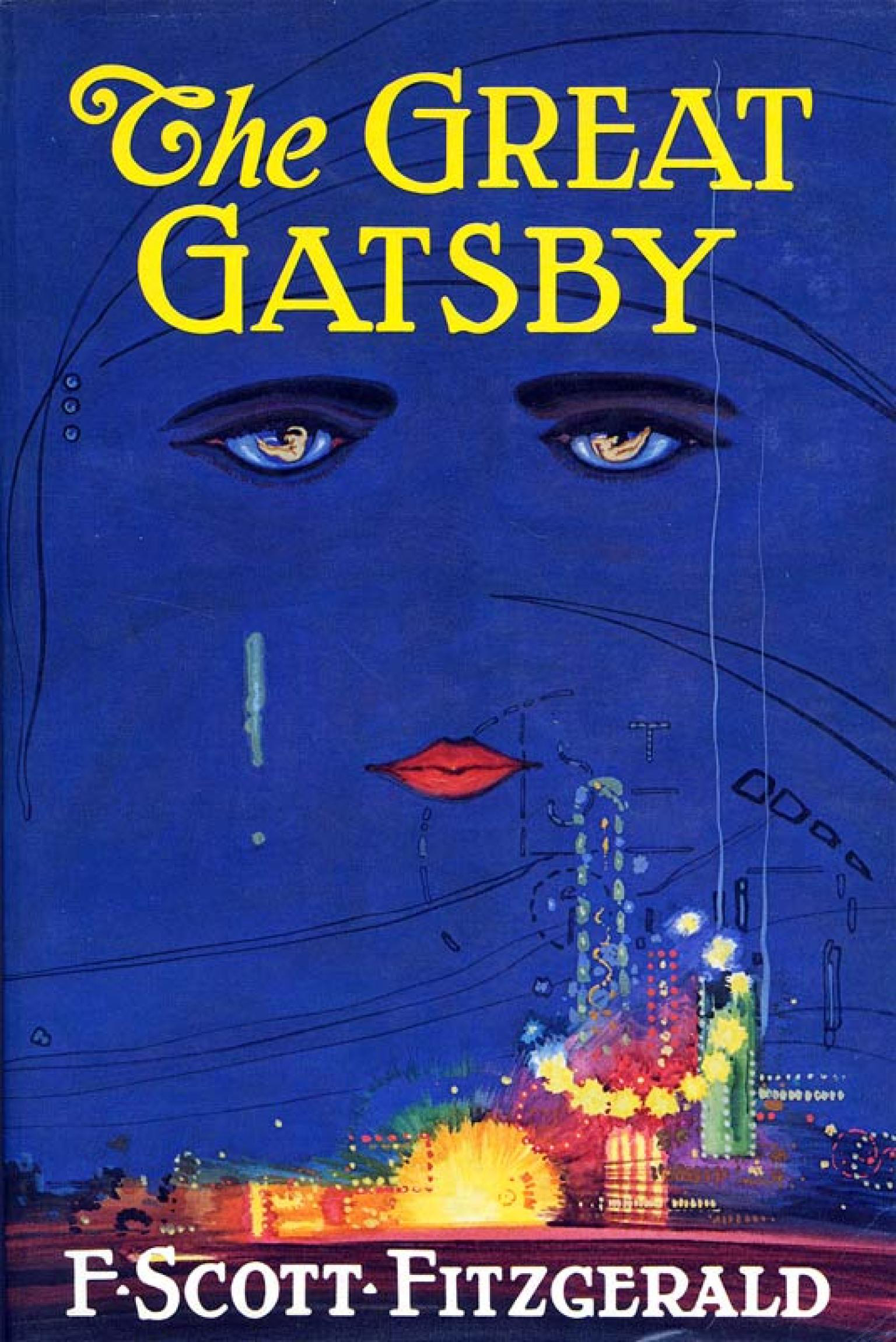 There seems to be an endless opportunity to redesign book covers, it is all about your interpretation. Classics are timeless for a reason and if new book covers can encourage young readers to pick up the book, why not?
Join the Conversation
Want a little more of everything cool?
Get the weekly digest when you sign up for our "Everything cool" mailing list.