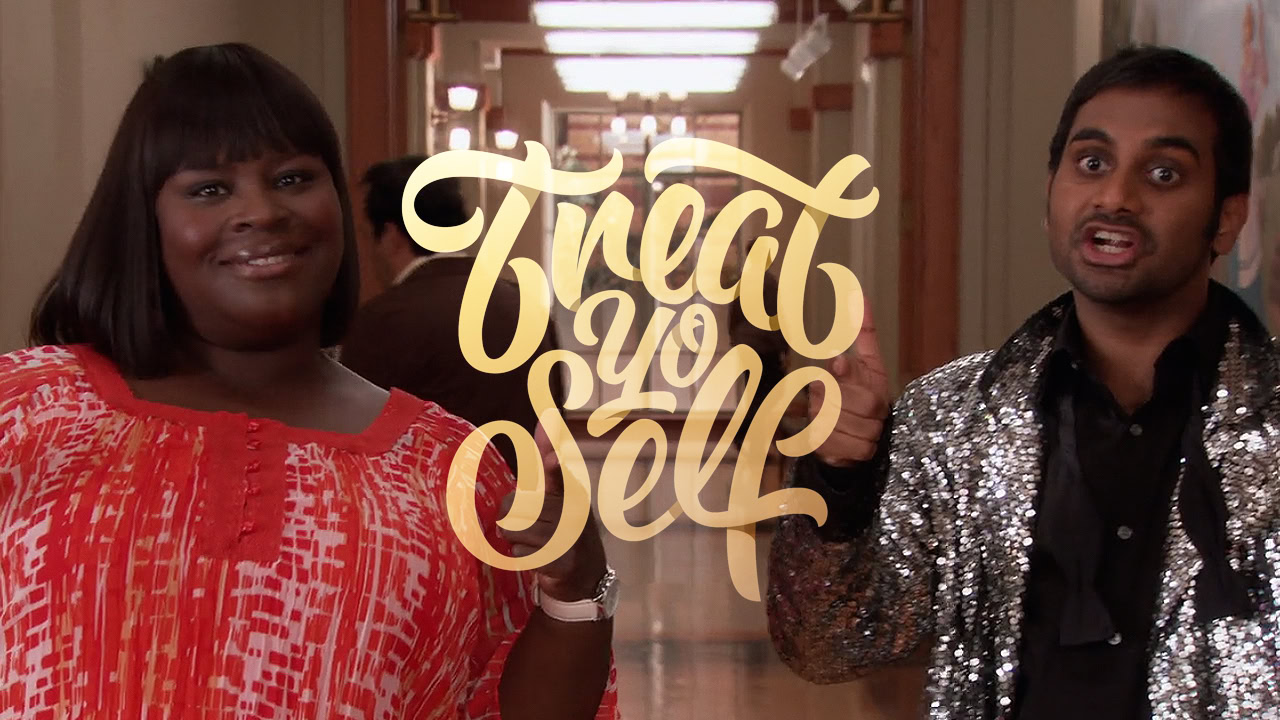 Thanks to Parks and Recreation, we know October 13 is Treat Yo'Self Day. I say why limit ourselves to one day a year? Let's make Treat Yo'self Tuesday a thing.
If we're going to make it a weekly thing, though, let's not get too crazy. Here are some splurges that are under $100. Go get you some and treat yo'self!
Self-Care Under $50
My eyes are deep set, and my eyeliner frequently ends up as crescents on my brow bones instead of staying put. Not a problem with Kat Von D's Tattoo Liner. After only a few seconds of drying time, this liner doesn't budge. It's well worth $20, even if you're used to spending $6-$8 on drugstore liner.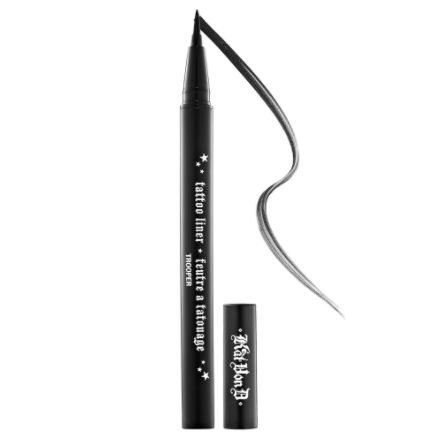 As splurges go, this one isn't too crazy, but it's the kind of thing I often hesitate to buy for myself. Then I added up how quickly I'd make $23 back by making coffee at home—it would take less than a week. This keeps cold brew cold and hot coffee hot. Clip it to a bag with a carabiner, or keep it in your bike's water bottle holder. It's spill proof, and REI nailed the design on the drinking spout. Sold.
I'd drop $36 on L'Occitane's Shea Butter Intensive Hand Balm with a quickness on Tuesday (or any other day). Give yourself the gift of soft, smooth hands, and enjoy the knowledge that L'Occitane sources the shea butter through a fair-trade partnership with women in Burkina Fasso.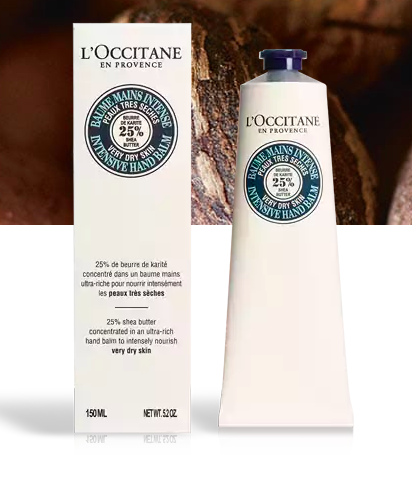 This might be kind of shameless of me—we'll see if the editors let it fly. I'm gonna get one of these cool af Classic Royal Panda hoodies from Kubashi to match my favorite shirt, which happens to be my Classic Royal Panda baseball shirt. I am an unabashed panda enthusiast and hoodie addict, what can I say? They're $35, which is the perfect price point for what I call a California winter coat.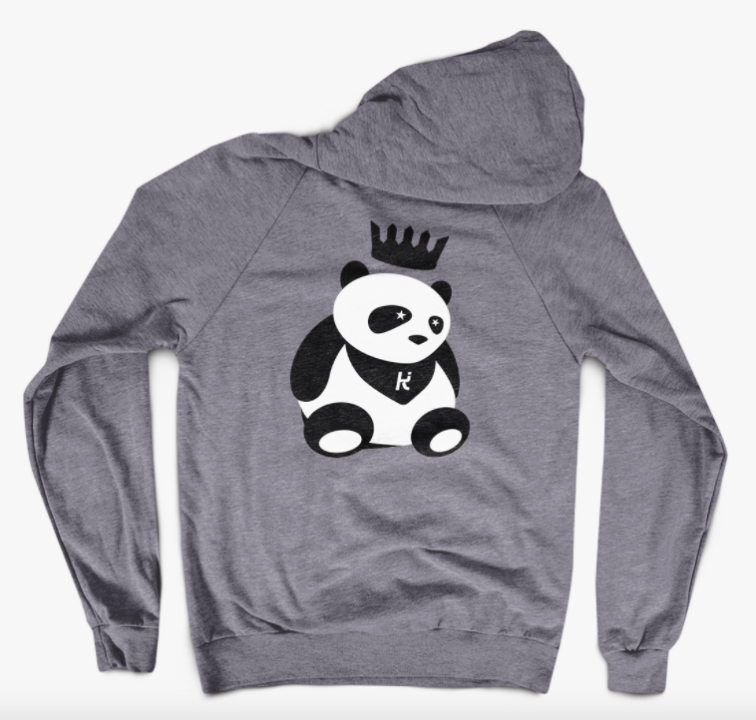 Get a Little Fancier: (Self) Gifts Between $50 and $100
I'm moving to a brand new studio apartment soon, so obviously I need all new home accessories, right? Right. I love earthy textures and pops of color, which means these coasters are perfect for my aesthetic ($59.99 for a set of six). If I were treating myself, I'd go all in on these.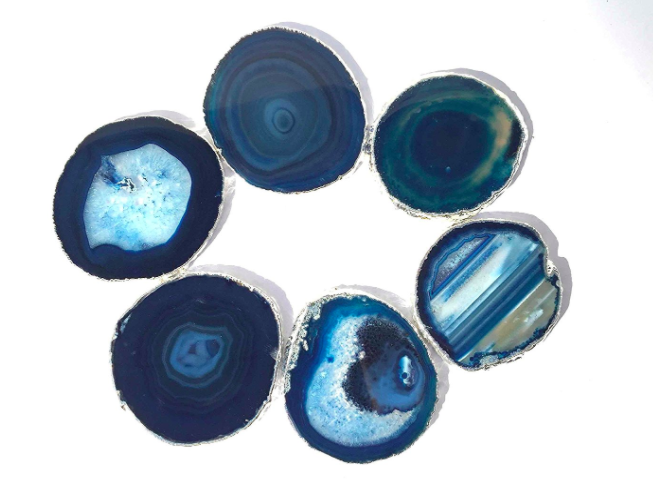 What do you do when space is at a premium but you have a Sephora problem? Bite the bullet and get yourself something like this. It'll be $60 well spent when you can find all your favorite eyeshadows in one place. Then get to work organizing and curating your makeup collection.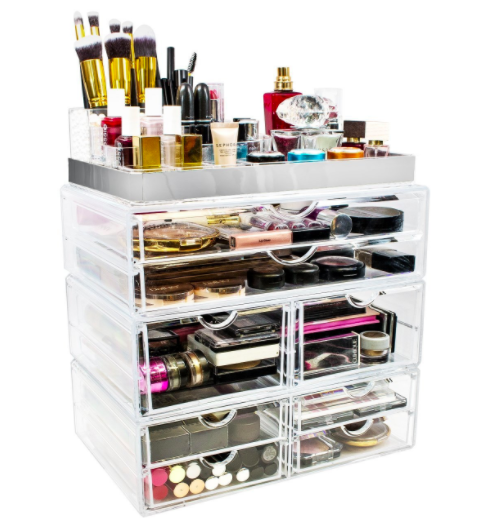 My former home was built in 1939, so I admit I'm pretty excited to move into a brand new space. One of the perks is using the latest tech. I'm planning to get this charcoal gray Amazon Echo to control my fancy smart-home devices, control my TV, order a Lyft, and listen to music. It's a little like having a personal assistant who lives on a shelf in your living room. $100 is a great price for that kind of service!
This list could go on and on, but I'll stop here for now. What will be your first Treat Yoself Tuesday purchase? Let us know in the comments.
Join the Conversation
Want a little more of everything cool?
Get the weekly digest when you sign up for our "Everything cool" mailing list.