In an instant, an off-field blunder can alter our perception of athletes we've idolized for years. Here are 23 of them who went from glamour to the slammer.
In an instant, an off-field blunder can alter our perception of athletes we've idolized for years. Here are 23 of them who went from glamour to the slammer.
As sports fans we can sometimes be fickle. When an athlete we support is doing well, he or she can do no wrong. However, in an instant an off-the-field incident can completely and irrevocably change our perception of someone whose athletic accomplishments we've followed with pleasure for years. Worse still, for the players themselves, those actions can take them from the high life of pro sports to a much darker place — specifically, prison. Let's take a look at 23 of our once-favorite athletes who went from glamour to the slammer.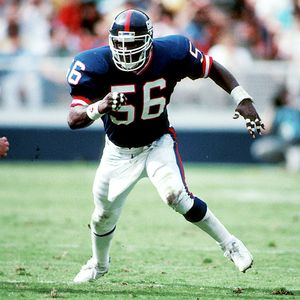 Lawrence Taylor
The man known as LT is a former New York Giant who had some very public ups and downs. A Super Bowl winner, Taylor reinvented the linebacker position during his time in the game, and was one of only two defensive players to be named NFL MVP. Taylor's life off the field, however, has not been so glamorous, as he has battled cocaine addiction, and had other run-ins with the law. His latest legal trouble is undoubtedly the worst he's been involved in: Taylor is currently accused of rape of an underage girl; a prostitute he solicited. Taylor denies sexual relations with the woman and the case is currently pending.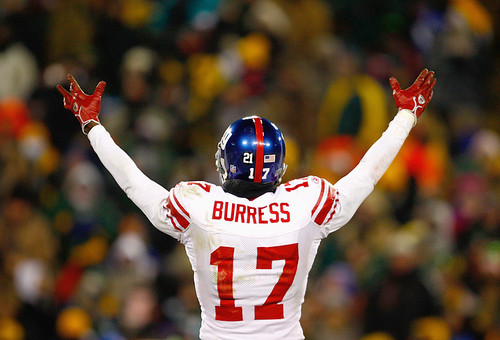 Plaxico Burress
When the New York Giants ended the New England Patriots' quest for an undefeated season, there were two lasting images from the game. David Tyree's "helmet catch" would be the first. The second was wide receiver Plaxico Burress' game winning touchdown catch on a fade route from Eli Manning. The highlight of anyone's career, a game winning Super Bowl catch, was followed not long after by quite a low-light, as Burress was arrested for possession of an illegal firearm inside a New York nightclub. The kicker, of course, was that the gun he carried in his pants went off, and he shot himself. So, not only did Burress receive a two year prison sentence that he is currently serving, but he also got a bullet wound in the leg. Burress attempted to appeal for a work release recently, and was denied.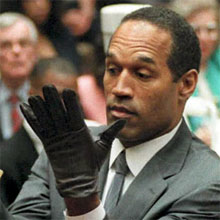 O.J. Simpson
In the 70s the Juice ran to the NFL MVP and the NFL's all time single season rushing record behind his Electric Company offensive line for the Buffalo Bills, after being a Heisman winner out of USC. His accomplishments on the field were the stuff of dreams, and after his playing days were over, he remained popular as an actor and an announcer. Things took a dark turn, however, with his sensational trial, in which he was accused of killing former wife Nicole Simpson and friend Ron Goldman. Ultimately Simpson was acquitted, though many believe he was guilty. Fortunate as he was to be acquitted, that was only the beginning of the legal troubles for Simpson. He is currently in jail for stealing back sports memorabilia that he'd sold to a collector.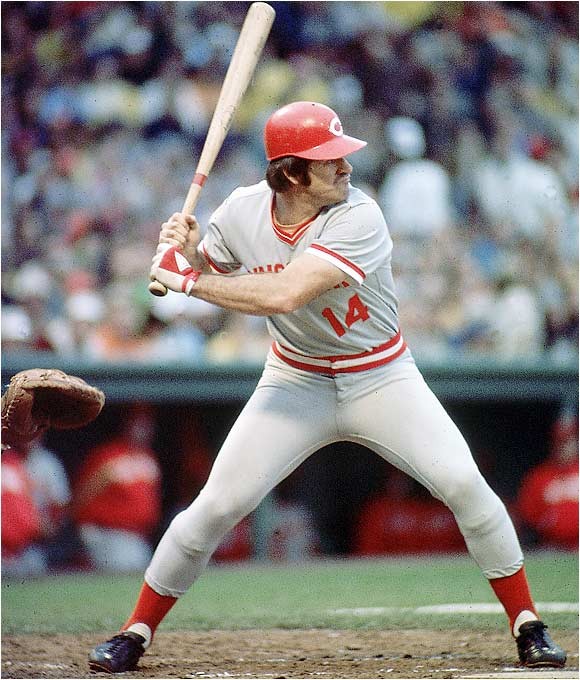 Pete Rose
"Charlie Hustle" remains to this day to be the MLB's all time hit king. Few in the history of the game played harder than Rose, one of the best all around players in the game through his illustrious career with the Reds, Phillies and Expos. However, Rose's now-notorious gambling addiction, which manifested itself in the worst way during his time as manager of the Reds, led to his being banned from baseball. Not long after, he was found guilty of tax evasion, and spent time in a minimum security prison. The all time hit king is not in the Hall of Fame and has had numerous appeals rejected. Nowadays you can mostly find him at autograph signings, trying to make a few bucks.
Marion Jones
Marion Jones became famous at the 2000 Sydney Olympics, during which she won five medals, three gold and two bronze. Despite always insisting that she was clean, despite rumours to the contrary dogged her throughout her career. However, Jones' involvement in the BALCO scandal would slowly be unravelled, illuminated by statements made by BALCO founder Victor Conte, and the allegations made in the book Game of Shadows. In 2007 she admitted having lied to federal agents about her steroid use, and was sentenced to six months in jail, then stripped of most of her medals. Jones is currently out of prison, trying to make a name for herself in the WNBA, as a member of the Tulsa Shock.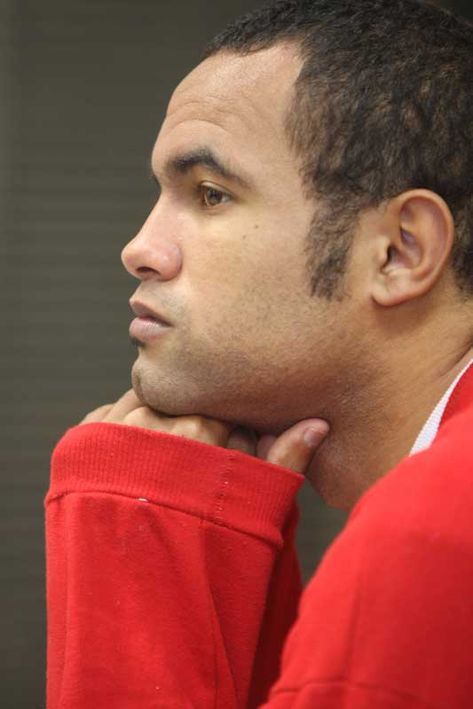 Bruno Souza
Bruno Souza, known simply as Bruno, was best known in Brazil as a popular goalkeeper for soccer club Flamengo, who remarkably scored four goals during his brief career. However, in July of 2010, things took a dark turn when his girlfriend, and the mother of his child, disappeared, and was later determined to have been killed. Bruno was charged, in July 2010, with murder, kidnapping, hiding a body, forming a criminal gang and corrupting minors. He is currently awaiting trial.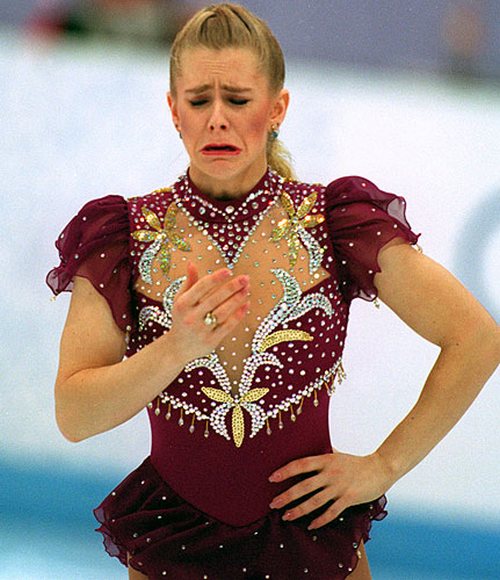 Tonya Harding
For a time in the early 90s, figure skate Tonya Harding seemed to have it all. A champion figure skater, the first American woman to land a triple axle in competition, and a fourth place finish at the 1992 Albertville Olympics. But it wasn't enough, and she became notorious when, in the lead-up to the 1994 Olympics, her husband and bodyguard hired a man to break the leg of her top competitor, Nancy Kerrigan. However, Kerrigan was only bruised, and went on to beat Harding at the Olympic games, winning silver. Following the incident Harding was involved in numerous run ins with the law, the most recent being a bad reaction to prescription drugs. She has also had to resort to boxing and appearing on reality shows following reports of her being broke.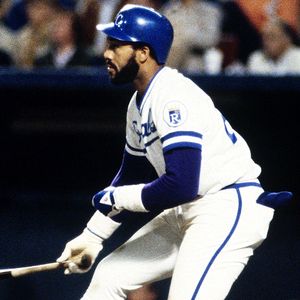 Willie Mays Aikens
Willie Mays Aikens was the first and, until Chase Utley in 2009, only MLB player to have two different multi-home run games in the World Series, a feat he accomplished with the 1980 Kansas City Royals. Although they did not win the series, Aikens became something of a folk hero in Kansas City. However, the love for him was fleeting, as legal troubles plagued the rest of his career. In 1983 he pleaded guilty to attempting to purchase cocaine. He testified in the 1986 Pittsburgh drug trials, and ended his career playing in Mexico. After a decade battling his demons, things got worse when Aikens sold crack cocaine to an undercover police officer in January of 1994. Aikens was sentenced to 23 and a half years in prison at the time. He was released early due to changes in federal drug laws, but still spent well over a decade in prison.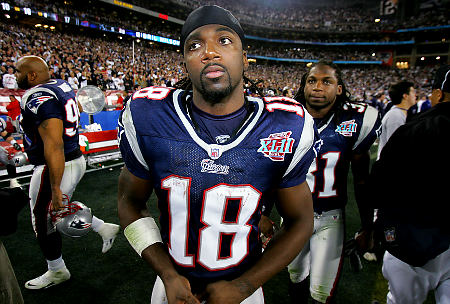 Donte Stallworth
Donte Stallworth was a highly touted wide receiver out of the University of Tennessee. Stallworth caught 8 touchdown passes in his rookie year with New Orleans, and went on to have some good years with the Saints before moving on to Philadelphia and New England. He was the third option on the New England Patriots team that nearly went undefeated, losing in the Super Bowl to the Giants, and Stallworth parlayed his performance into a seven year, 35 million dollar contract with the Cleveland Browns. He would not see out the entire contract, however, as he was indicted on involuntary manslaughter in the second year of the deal. While driving under the influence, Stallworth killed a man in Florida. He was sentenced to 30 days in jail, which voided his contract. He was also suspended for the entire 2009 NFL season.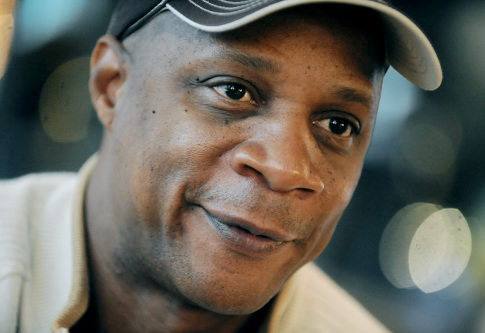 Darryl Strawberry
Darryl Strawberry was one of the best sluggers in baseball in the 1980s. Coming up with the Mets he won the 1984 Rookie of the Year award, was the best hitter on the 1986 World Champion Mets, and an 8 time All-Star. But his talent was never fully realized, thanks to a number of off-field issues. Strawberry had issues with cocaine, which culminated in his suspension in 1995, and a 1999 arrest for soliciting sex from a prostitute and possession of cocaine. Strawberry was fortunate, though, as he's been able to turn his life around. He met his current wife, Linda, while in rehab and currently works as an analyst for the home of the Mets, SNY.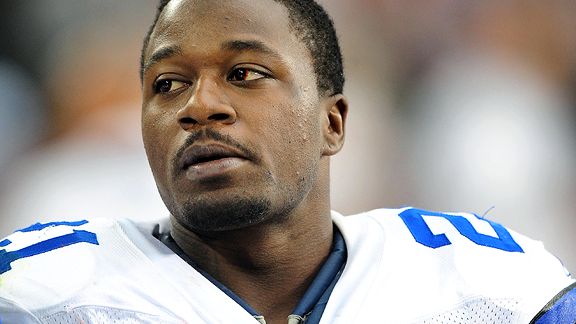 Pacman Jones
Coming out of West Virginia University, Adam 'Pacman' Jones was one of the highest touted cover corner-back prospects in NFL history. Jones was drafted sixth overall by the Tennessee Titans, who quickly noticed that while the talent was there, his head clearly wasn't. Jones was involved in numerous off field incidents, the most notorious being a shooting at a strip club in 2007, which cost Jones the entire 2008 season through suspension. He is incident free so far this season as a part of the Bengals.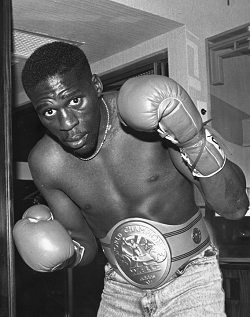 Roger Mayweather
The famed trainer of his nephew, Floyd, after a falling out between Mayweather and his father, Floyd Sr., Roger Mayweather was a successful boxer in his own right; a world champion in two different weight classes in the 1980s and 1990s. Like his brothers, he was known for his defensive prowess, a trait fans of boxing may recognize in Floyd Jr. as well. However, his training career was marred by a 2009 arrest in Las Vegas for allegedly attacking one of his former pupils, female boxer Melissa St. Vil.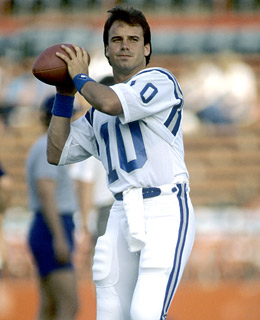 Art Schlichter
Art Schilchter was a four year starter at quarterback for Ohio State, and a top 5 Heisman candidate in his senior season. He was picked fourth overall in the 1982 NFL Draft by the then-Baltimore Colts, and seemed to have a promising career ahead of him. Unfortunately, it never panned out, as Schlichter became addicted to placing bets on sports, blowing his entire signing bonus by midseason of his rookie year. He lost $389,000 betting on basketball and was threatened to be exposed by bookies. Schilchter was arrested in January of 1987 for his involvement in a multimillion dollar betting operation. He estimates stealing over 1.5 million dollars in his life and served 10 years in prison from 1995 to 2006 on a variety of charges across numerous states.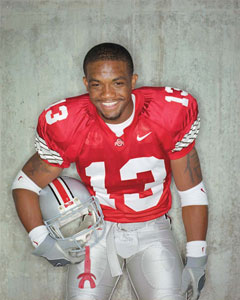 Maurice Clarett
Maurice Clarett was the star running back of the Ohio State University team that won the National Title in 2003. Clarett was a bruising back who was expected to have a lot of success in the NFL, however, his draft stock fell after he unsuccessfully challenged the NFL's eligibility rules, was dismissed from from Ohio State and subsequently didn't play for two years. He was picked in the third round of the 2005 draft by Denver, but did not crack the Broncos roster and a year later was arrested on New Year's Day for robbery. Clarett was released on bail and, while awaiting trial, was arrested for another robbery and gun charges. He subsequently spent three and a half years in prison. Clarett was recently granted release to a halfway house and is currently trying to get back to the NFL by signing on with the Omaha Nighthawks of the UFL.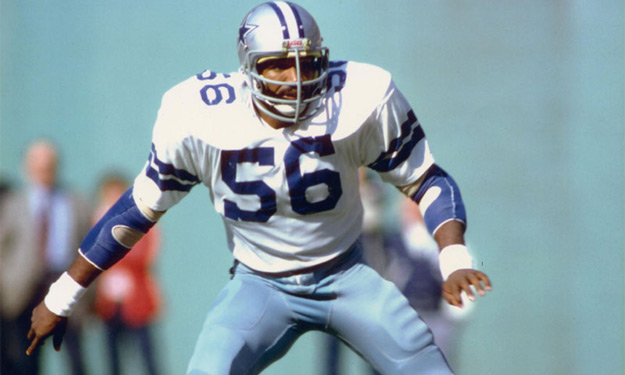 Hollywood Henderson
Henderson was a big time linebacker in the NFL, and inspired another player on our list, Lawrence Taylor, to wear number 56. He helped the Cowboys to three Super Bowls, but had many demons. He was known to have snorted liquid cocaine from an inhaler during games, and in 1983 he was arrested for smoking crack with two teenage girls. He was also charged with sexual assault, which led to eight months in rehab and two years in prison. Henderson has since remained clean and won $28-million in the Texas Lottery in 2000. He has donated a lot of that money to charity and is currently a motivational speaker.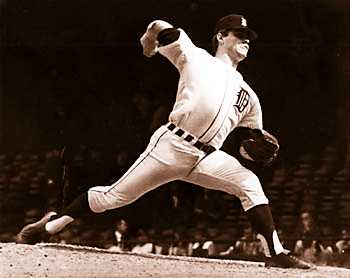 Denny McLain
Denny McLain was a three-time all-star, two-time Cy Young award winner and remains the last MLB pitcher to win 30 games in a season, a feat which will likely never happen again. He was a solid pitcher for over a decade, but like others on our list, fell deep into gambling. McLain gambled as a player, setup a bookmaking operation, and after his career, he was put in prison for trafficking cocaine, embezzlement and racketeering. He occasionally works as a baseball analyst and writes a monthly column for In Play! Magazine.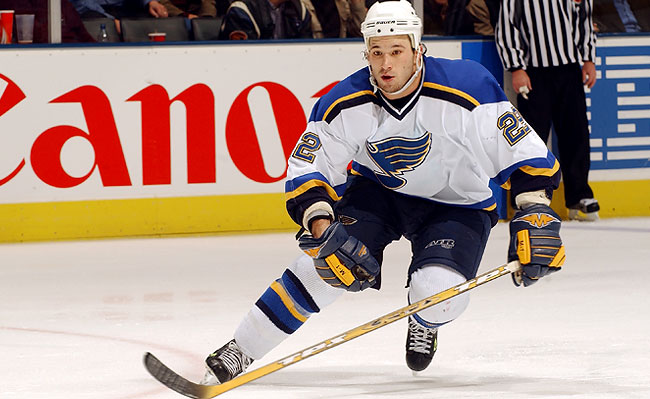 Mike Danton
Mike Danton was never going to be the flashiest hockey player, but he was skilled and hard-working enough to forge a career on the lower lines of the New Jersey Devils and St. Louis Blues. Danton, however, would become notorious for his off-ice relationship with his agent, David Frost, and the conspiracy charges filed against him. Danton plead guilty in 2004 to attempting to hire a hit-man to murder Frost. The hit-man was actually a police dispatcher, and Danton was sentenced to seven and a half years in prison for the incident, amid rumors of a sexual relationship between the two men. Danton has since been released from prison and is attending college, playing hockey for St. Mary's University in Halifax, Nova Scotia.
Darryl Henley
Darryl Henley was a star corner-back in the NFL who was selected in the second round of the 1989 draft out of UCLA by the nearby Los Angeles Rams. In the four years he played, Henley enjoyed a lot of success, amassing twelve interceptions. But playing football was not enough of a rush, apparently, as Henley was caught distributing cocaine. Making matters worse, he hired hit-men to attempt to kill the judge in his trial, which saw him sentenced to 41 years in prison, where he will most likely spend the rest of his life. Talent wasted.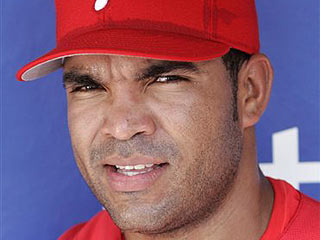 Ugueth Urbina
At times Ugueth Urbina was one of the best closers in the game during his 10-year MLB career. He was a two time All-Star, and led the MLB in saves in 2001 with 41. He also contributed to the Florida Marlins World Series championship in 2003. Urbina was known as a quieter man in the clubhouse during his playing days. However, that silence may have simply masked a violent temperament, as in 2005 Urbina was sentenced to 14 years in prison for attempted murder in Venezuela, after he attacked five farm workers on his property. He attacked them with a machete and tried to pour gasoline on them– definitely not what was meant when they said he could really "bring the heat".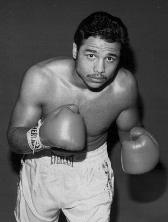 Tony Ayala
With a 31-2 record in the ring, Tony Ayala was one of the most feared boxers of his generation. Ayala was thought of by many boxing insiders to have the most potential of any young boxer coming up in the 1980s, unfortunately, he would squander all of the talent those observers saw in him. Before he could get a 1983 title fight against middleweight champion Davey Moore, Ayala was convicted of burglarizing his neighbour's home, and sexually assaulting the young woman who lived there. He was sentenced for 35 years in prison. The sentence was cut to 16, and Ayala tried to return to boxing, but it was not meant to be– in 2004 he was sentenced to 10 more years in jail for possession of heroin and driving without a license.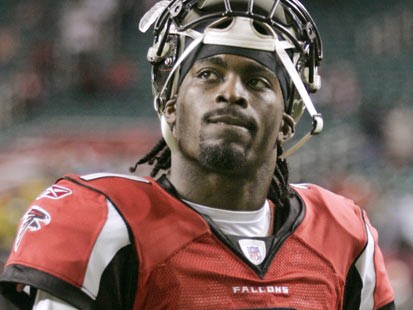 Michael Vick
After a notable career at Virginia Tech, Michael Vick was expected to be a star in the NFL. Drafted first overall by the Falcons, Vick immediately lived up to the hype and was admired across the league for his dynamic style. The Falcons enjoyed success, he made three Pro Bowls and his jerseys were flying off the shelves. However, in 2007 Vick was found to be the head of an underground dog fighting ring, and was indicted. The felony charges against him, and the cruel treatment of the animals involved led not only to a near two-year stay in prison, but his vilification by the American public and media. Although Vick has made a successful return with the Philadelphia Eagles this season, he will never be looked at the same way again.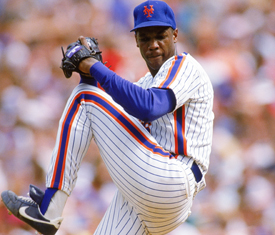 Dwight Gooden
Domination was the name of the game when Doc Gooden first took to the majors with the New York Mets. In 1985 he put together one of the best pitching season ever, with 24 wins, 268 strikeouts, and a paltry 1.53 ERA – the second lowest in the Live Ball era. Gooden would keep it up for most of the 80s, but his star soon faded due to problems off the field. He tested positive for cocaine during his playing days, and after his career ended, he chose prison over extended probation, having been was arrested for being on cocaine during a meeting with his probation officer. He spent seven months in jail, and continues having trouble staying incident free, as he was arrested again this past March for leaving the scene of an accident and endangerment of a child.
Mike Tyson
When Mike Tyson burst onto the scene he was untouchable in the boxing ring. The fact that Tyson, at 18 years old, was knocking out everybody in sight led to his becoming one of the world's most popular and well-known athletes. His fall from grace has been epic. In 1992 he was convicted on rape charges and was sentenced to six years in prison and four years of probation. He served three years before being released, but continued to find himself in all manner of incidents, including biting off part of Evander Holyfield's ear. His fading skills and many outbursts led the once-respected champion to be remembered more for unintentional comedy than his blazing fists.Join the Conversation
Join the Conversation
Want a little more of everything cool?
Get the weekly digest when you sign up for our "Everything cool" mailing list.