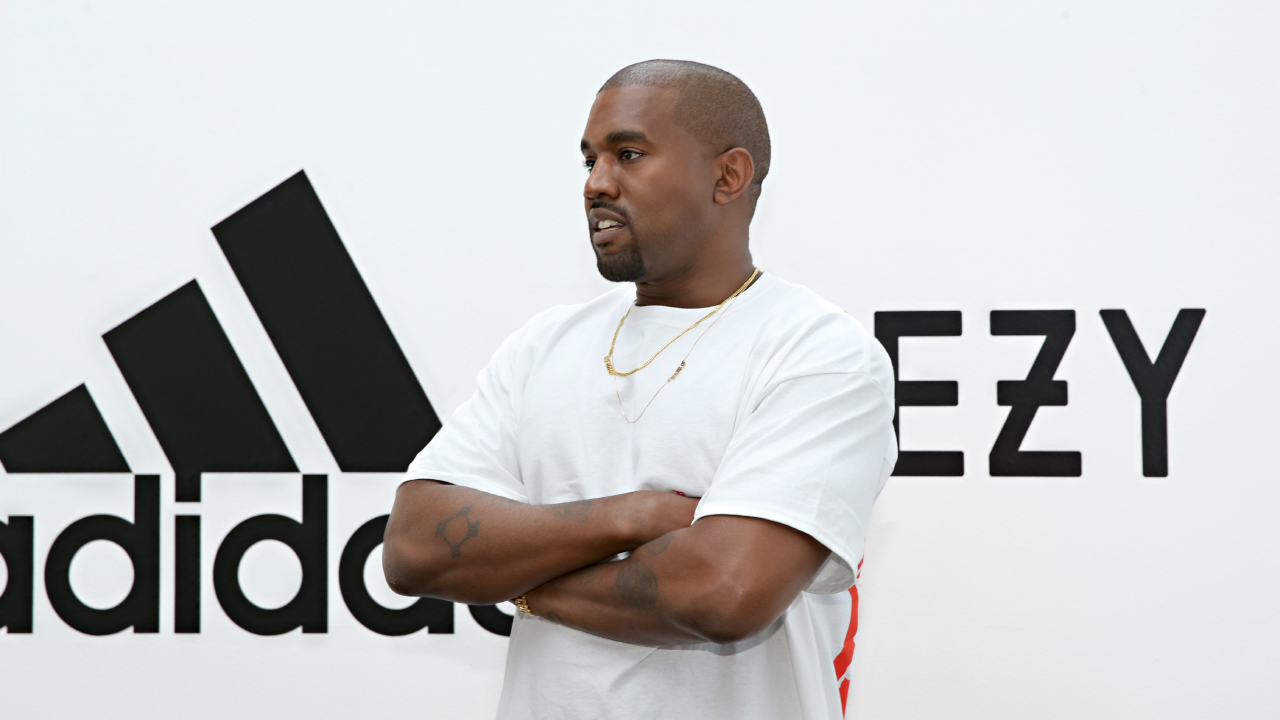 We all would agree that Kanye West is a polarizing figure—but most won't be able to ignore what his arrival in 2013 has done for the Adidas brand.
The Self-fulfilling Prophesy of Kanye West
Three years ago when Kanye West proclaimed he'd be "bigger than Wal-Mart" in reference to ditching Nike in favor of Adidas, few would have given it anything more than the "Kanye shrug."
Fast forward to 2016 where the Adidas North American leg has pivoted and repositioned the brand to focus more on running, basketball, and "originals"—a change that has garnered huge success in the market. Mark Smith (Adidas North American President) stated in a Fortune Mag interview that Adidas had become "the fastest growing [sportswear] brand in North America…"
Granted this may be a bit of an overzealous statement from an optimistic Smith but let's humor him for a second and crack into the numbers…
Yeezy by the Numbers
If we take a look back at 2012—the year before the Kanye West announcement. It was a year that saw Adidas rake in an already pretty impressive $14.883 billion in sales with a %47 gross margin. By the end of 2015, Adidas had hauled in a whopping $2 billion more in sales ($16.915 billion) and a gross margin of 48% (+1%). And just in case you aren't paying attention—that's 2 billion dollars in added revenue.
The question is, how much of it was Ye?
Let's address the elephant in the room. The Yeezy's.
Announced in 2013 and officially released in 2015, the Yeezy collection is the home of cultural icon Kanye West's footwear and apparel designs created in partnership with adidas. Spanning several "Yeezy Seasons", the ongoing collaborative collection features West's popular Yeezy Boost sneakers as well as several high-end clothing pieces.

— solecollector.com
Ever since their first release in 2015, the Yeezy's have been shutting down servers, stirring up comparisons to Air Jordan's, and sending hoards of people into hypebeast crazed stampedes—and 2015 was not only the inaugural year for the Adidas model of the Yeezy's but it was also a year of some pretty impressive professional victories for Kanye and the Yeezy line, including ending the year on a positive stride with the Yeezy's receiving the "Shoe of the Year" award from FNAA. Not to mention solidifying itself as a major player in the sneaker game.
Check this data out courtesy of Campless and Highsnobiety: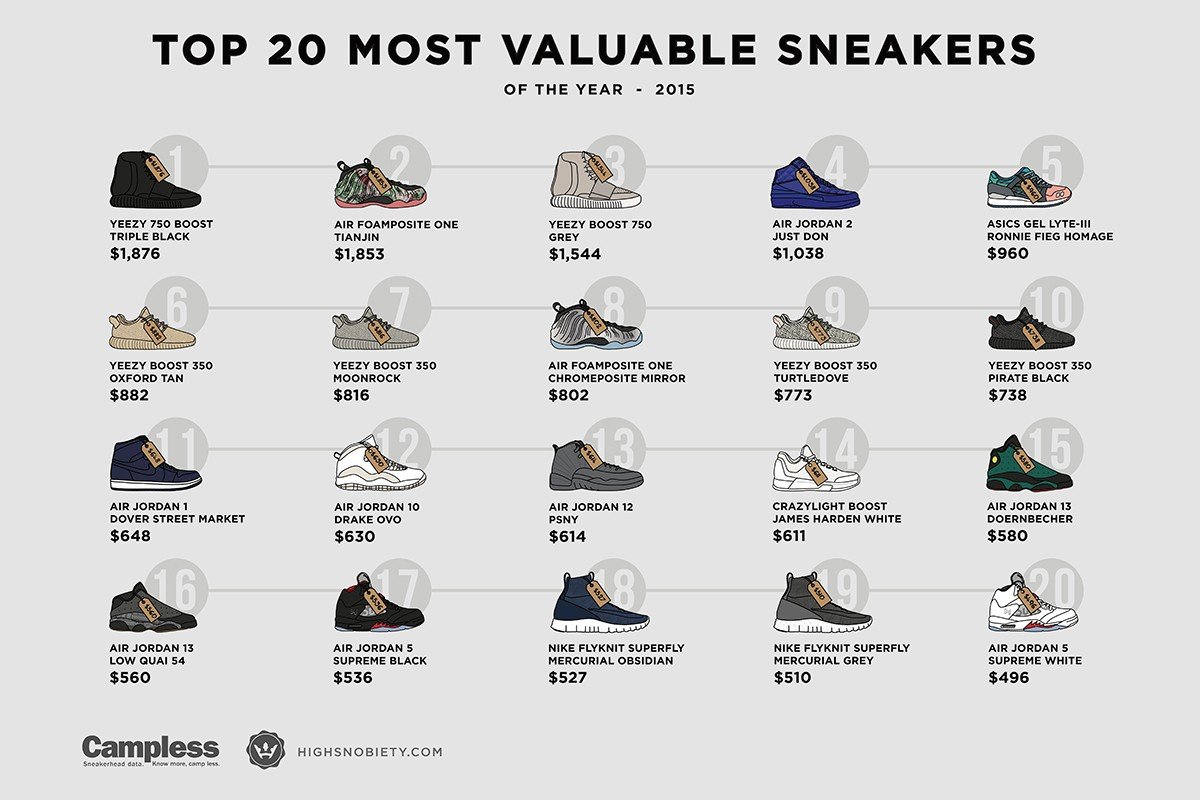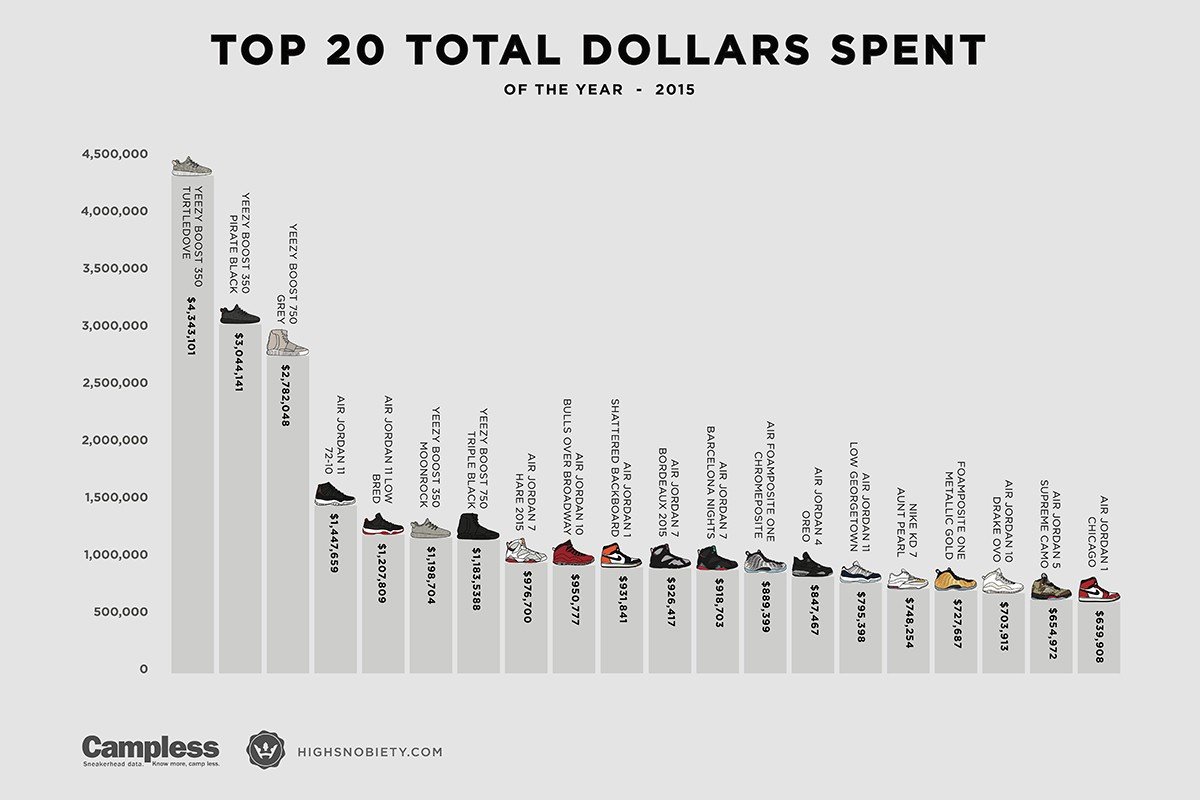 "Kanyeezy you did it again!" Kanye West Makes Good on His Promise
Adidas Originals, the lifestyle business into which the Yeezy collection is grouped, saw its sales grow 45 percent in the fourth quarter of 2016. The latest Yeezy release was Oct. 15th of 2016. Coincidence? We're talking almost double its sales from quarter 3 to quarter 4.
Adidas company had this to say of the Yeezy clothing and footwear line:
"Not only [have the Yeezy's] sold out instantly but [they have] also played a major role in propelling Adidas to the most popular sneaker brand on Instagram in 2015."

— Adidas on the Kanye West effect
Wait, what? Instagram??? Did he say Instagram? I know, I know… But according to the data, Instagram referrals result in considerably higher revenue than other social networks and social clout is a good barometer of consumer opinion of a brand and their product. Maybe some charts will help you with a little perspective.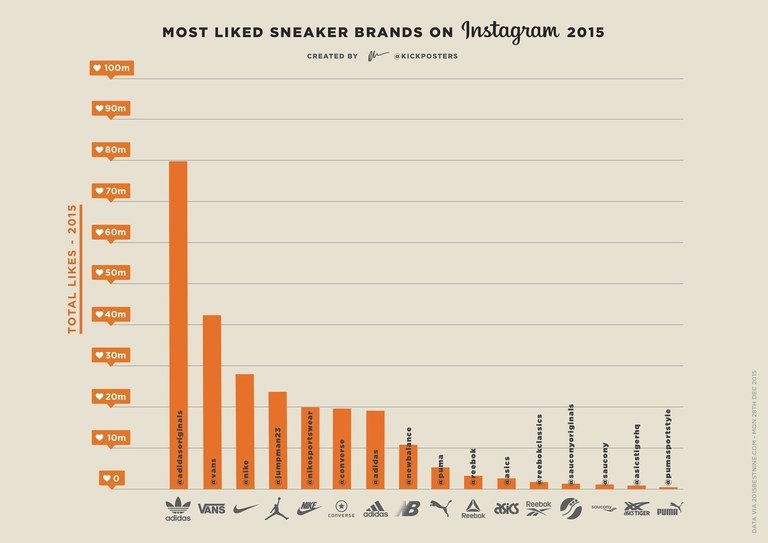 Yes, I know the self-proclaimed "Tupac of product" can't be given all the credit for Adidas' recent successes. Many would also attribute the success to the increase in lifestyle fashion and the new generation of "fitsters" who are taking sportswear out of the gym and onto the street and making it fashionable. Despite this being the case, one can't ignore the positive correlation between Mr. West's arrival to Adidas and the brand's steady market rise.
Although Adidas still has a lot of catching up to do in terms of catching Nike's ridiculous $30 B in annual sales. Adidas with the help of Kanye West are slowly making up ground—so let's just say this story is to be continued…
Join the Conversation
Want a little more of everything cool?
Get the weekly digest when you sign up for our "Everything cool" mailing list.