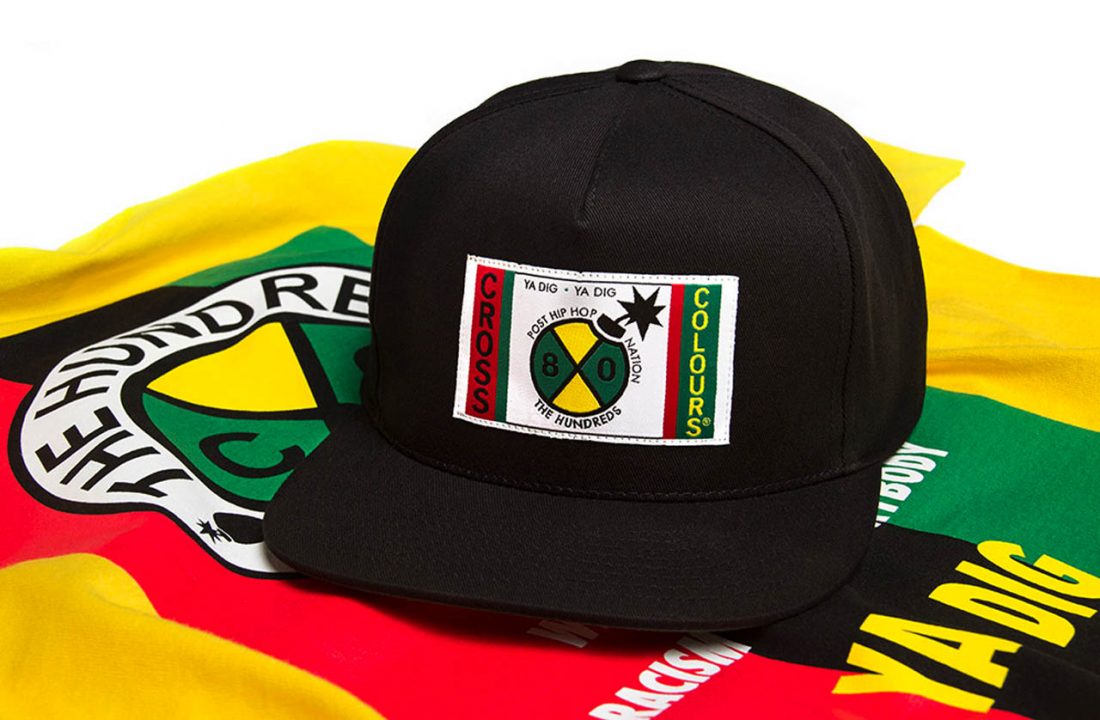 Put on your combat boots, lace 'em tight, and grab your kangol.  It's time for Throwback baby!
Something about this particular Throwback wants to make me sing the Living Single theme song. If you watched shows like that, Martin or Different World, chances are you experienced the red, green, and yellow, 90's fashion statement that was Cross Colours.
A Brief Background of the 90's Fashion Brand That Turned Heads and Brought a Message
Cross Colours was the brainchild of Carl Jones who was an entrepreneur who studied at the Otis Parson's School of Design and Trade Technical College in LA. Carl then worked in various fashion enterprises before starting his own T-shirt company and eventually a company called Surf Fetish. Jones would eventually hire a graphic designer by the name of Thomas Walker, who would become the vice president of Cross Colours brand. Cross Colours emerged as a way to broadcast socio-political messages—namely the denouncing of gangs and calling for unity in the African American community. The Cross Colours label is also credited with influencing future designers like Karl Kani.
From the Cross Colours new website:
Cross Colours is the first clothing brand created for all Americans with a street point of view. Embraced by the rising hip hop movement, the brand's premise Clothing without Prejudice and slogans like Educate 2 Elevate, Stop the Violence and Love Sees No Color made it iconic and fueled its meteoric rise, with support from top artists and celebrities such as Snoop Dogg, Tupac, Run DMC, Dre, TLC, Will Smith, Magic Johnson, Shaquille O'Neal, MC Lyte, Kathy Ireland, Jamie Foxx, Paula Abdul, Mary J. Blige, Stevie Wonder, and Muhammad Ali.
Cross Colours Today
The brand still exists today but not nearly in the capacity that it once did a decade and some change ago. In 2014 revamped the brand and updated their mission. The original mission, to make clothes without prejudice, was incorporated into a broader mission. Though they proclaim "CROSS COLOURS is back" on their website, it remains to be seen if the brand can make a resurgence in this hypebeast driven culture we live in today and be the prominent brand they once were.
Sidenote: As of 2013, Mark Thomann (CEO of River West Brands) owns the registered Cross Colours trademark.
Join the Conversation
Want a little more of everything cool?
Get the weekly digest when you sign up for our "Everything cool" mailing list.